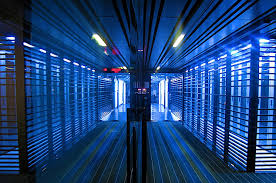 Building and operating a data center involves more than filling a room with servers. Every aspect of a shiftspace cloud data center—from location and accessibility to power density and redundancy—is designed to guarantee its security, resiliency, and efficiency.We build each center to the same spec and equip it to provide the full catalog of services. And each is staffed 24x7 with experts to troubleshoot and address the rare issues that can't be directly resolved through our automated management system.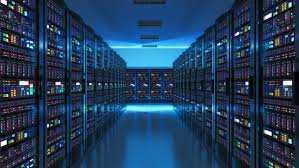 Data Centers:
Each data center facility features one or more pods, each built to the same specifications with best-in-class methodologies to support up to 5,000 servers. Leveraging this standardization across all geographic locations, we optimize key data center performance variables including: space, power, network, personnel, and internal infrastructure.
Redundant, Best-in-class Infrastructure

Redundant power, cooling, and network carriers
All data centers maintain multiple power feeds, fiber links, dedicated generators, and battery backup. They are built from industry-leading hardware and equipment, ensuring the highest level of performance, reliability, and interoperability. We regularly inspect and test our redundant n+1 power and cooling resources to guarantee stability in our data center pods.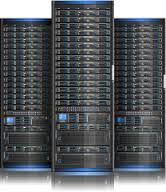 High Performance Rack Architecture

Better power, bandwidth, and support for each server
We've designed our racks to provide high bandwidth, ample power, simplified system deployment, and faster issue resolution. Each rack has 40Gbps of connectivity right to it—20Gbps to the private network, 20Gbps to the public network—for exceptional and consistent network performance for every system.
Compliance, Controls, and Security

24x7 on-site security. Rigorous controls. Peace of mind.
Every location is hardened against physical intrusion, and server room access is limited to certified employees. All of our controls (inside and outside the data center) are vetted by third-party auditors, and we provide detailed reports for our customers' own security certifications. The most sensitive financial, healthcare, and government workloads require the unparalleled protection provides.